Brown's shed is a category C listed building with natural stone construction, and an interesting skewed pentagonal plan. It is on the Main Street of Tobermory, nestled between Brown's Ironmongers and the Clydesdale bank. Used historically as hay storage for the local ironmongery, the shed was used, until recently, for general storage. We refurbished the building to be used as a combined architecture, art, and craft studio space.
Challenges included waterproofing of the rear wall, which is also a retaining wall to the Back Brae, and internally lining the shed with an entirely new timber structure, and roof. The centrally located stair allows maximum use of the wall spaces on the upper floor and separates the front of house and studio on the ground floor. The stair is a focal point to the irregular plan. As the shed is a listed building we retained all of the existing openings.
The end result employs crisp modern detailing as a counterpoint to the historical materials, creating an elegant and dynamic new workplace. A valuable new (old) commercial addition to the historic main street.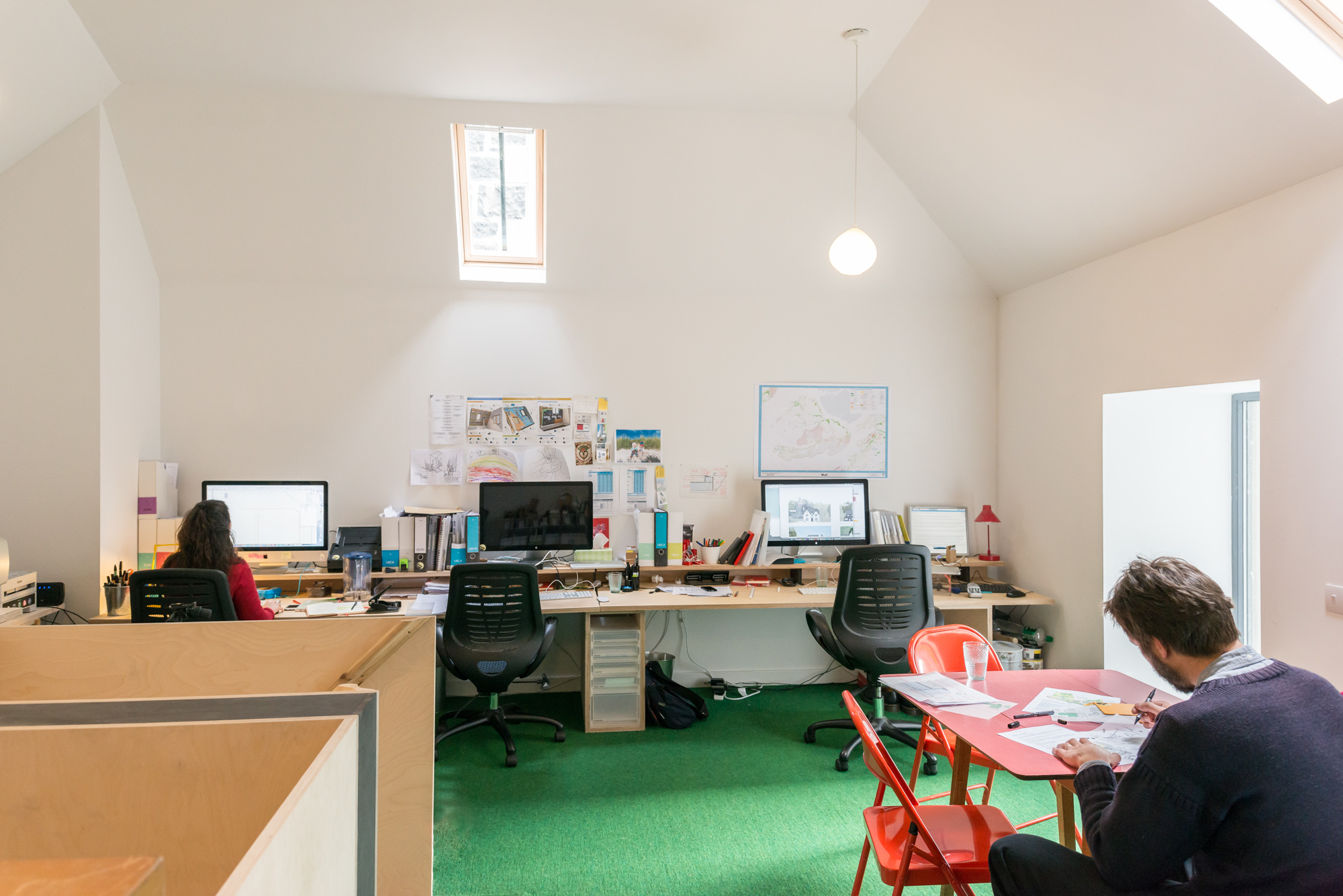 Photo credit - Johnny Barrington.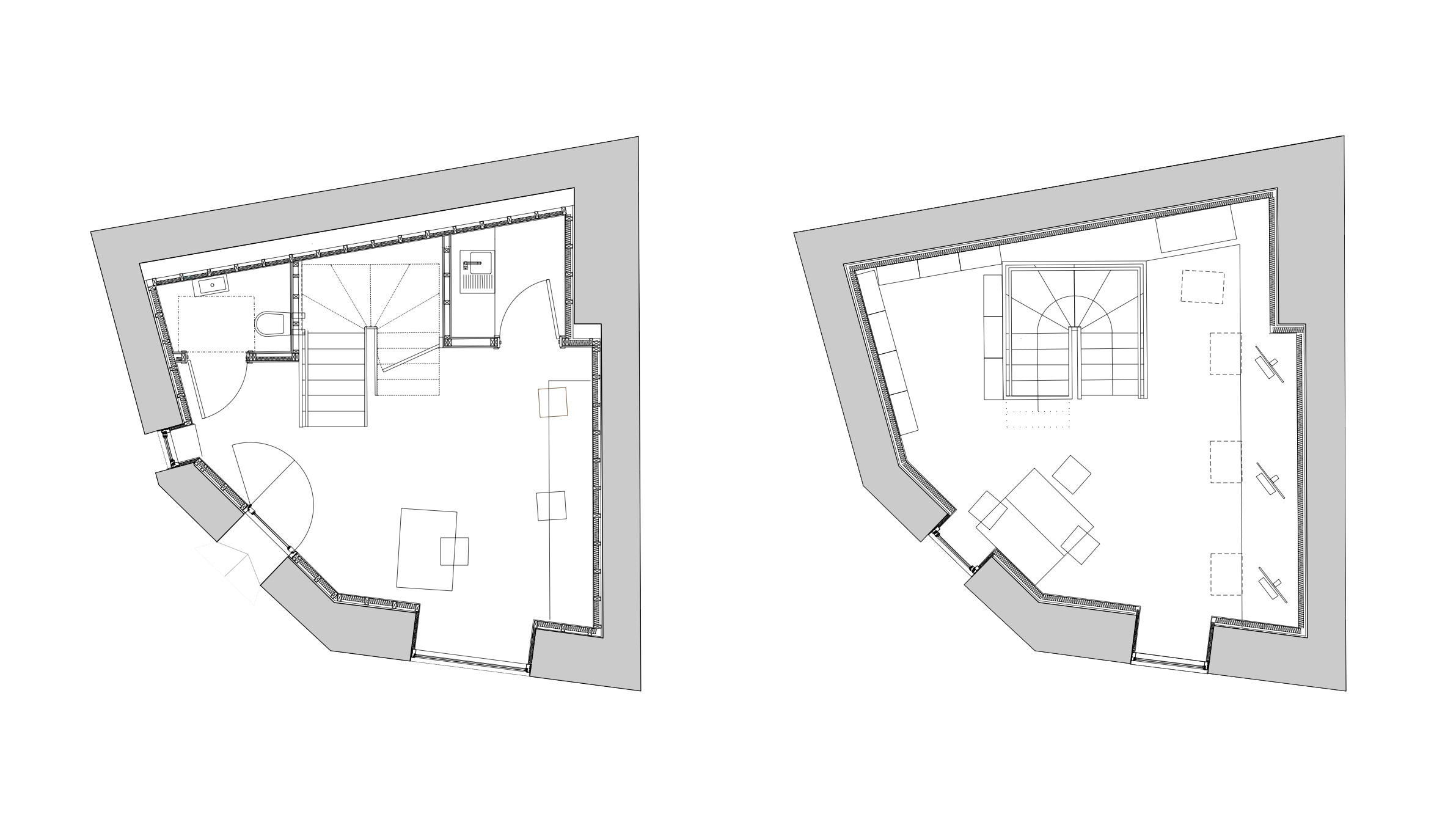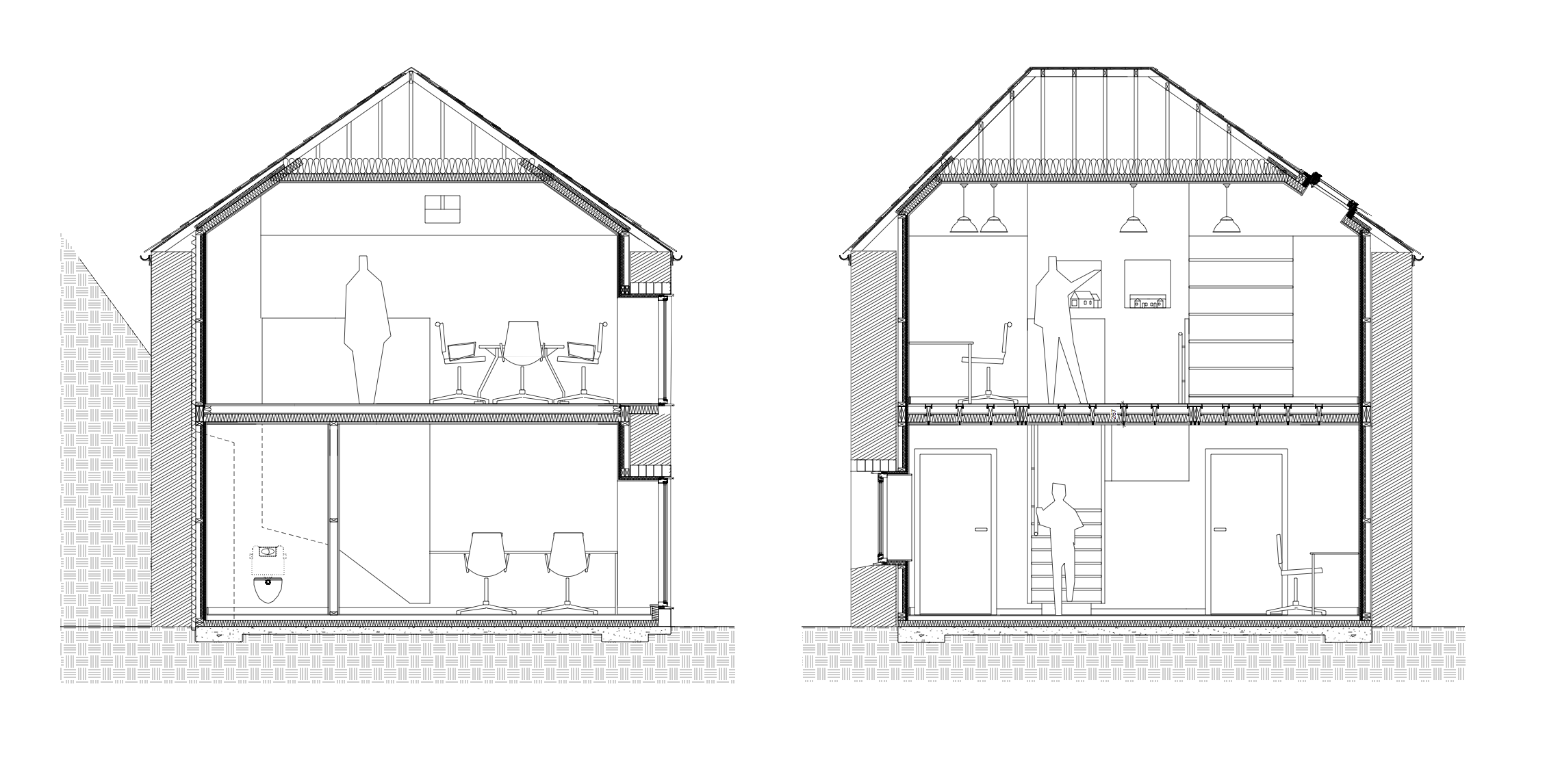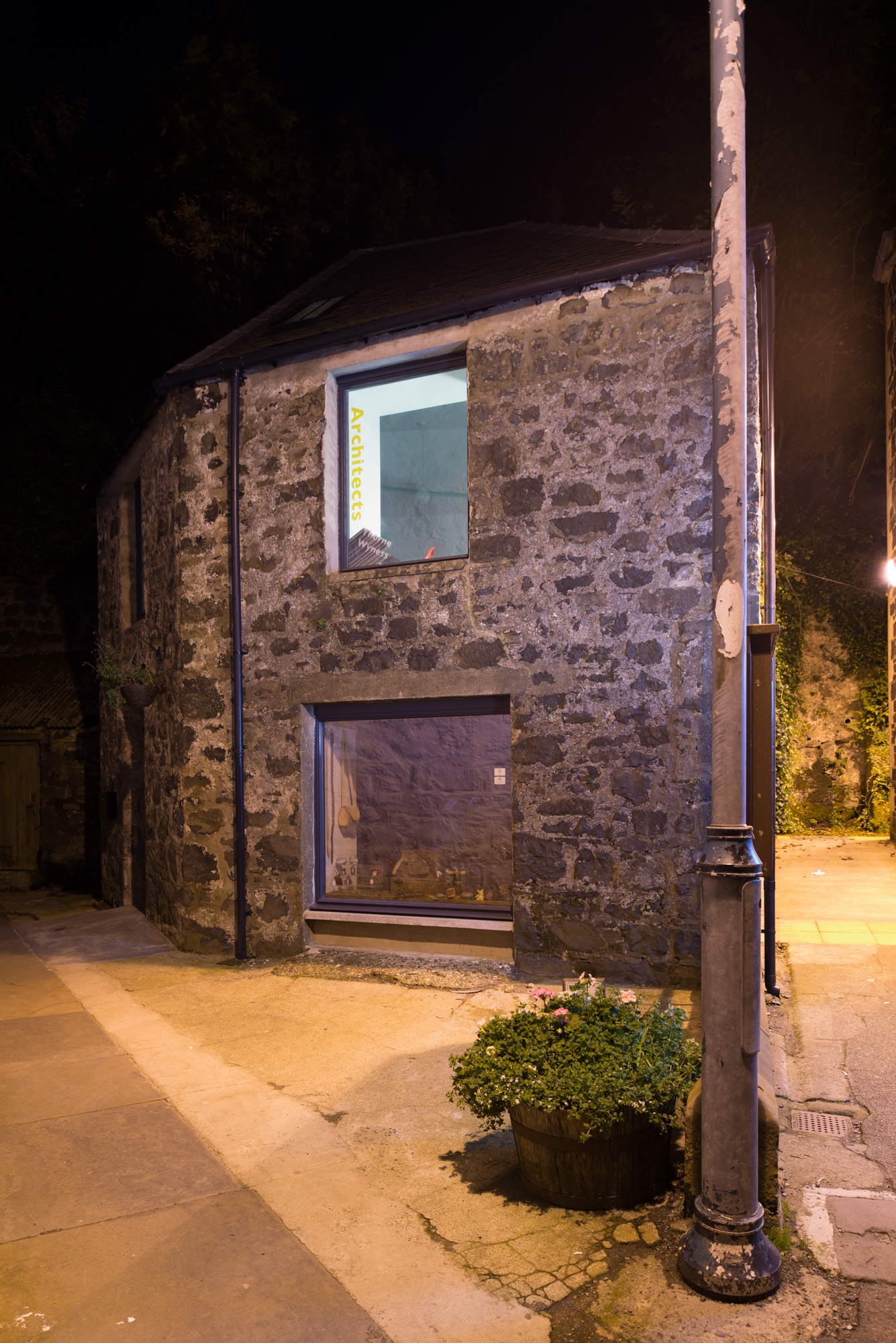 Photo credit - Johnny Barrington.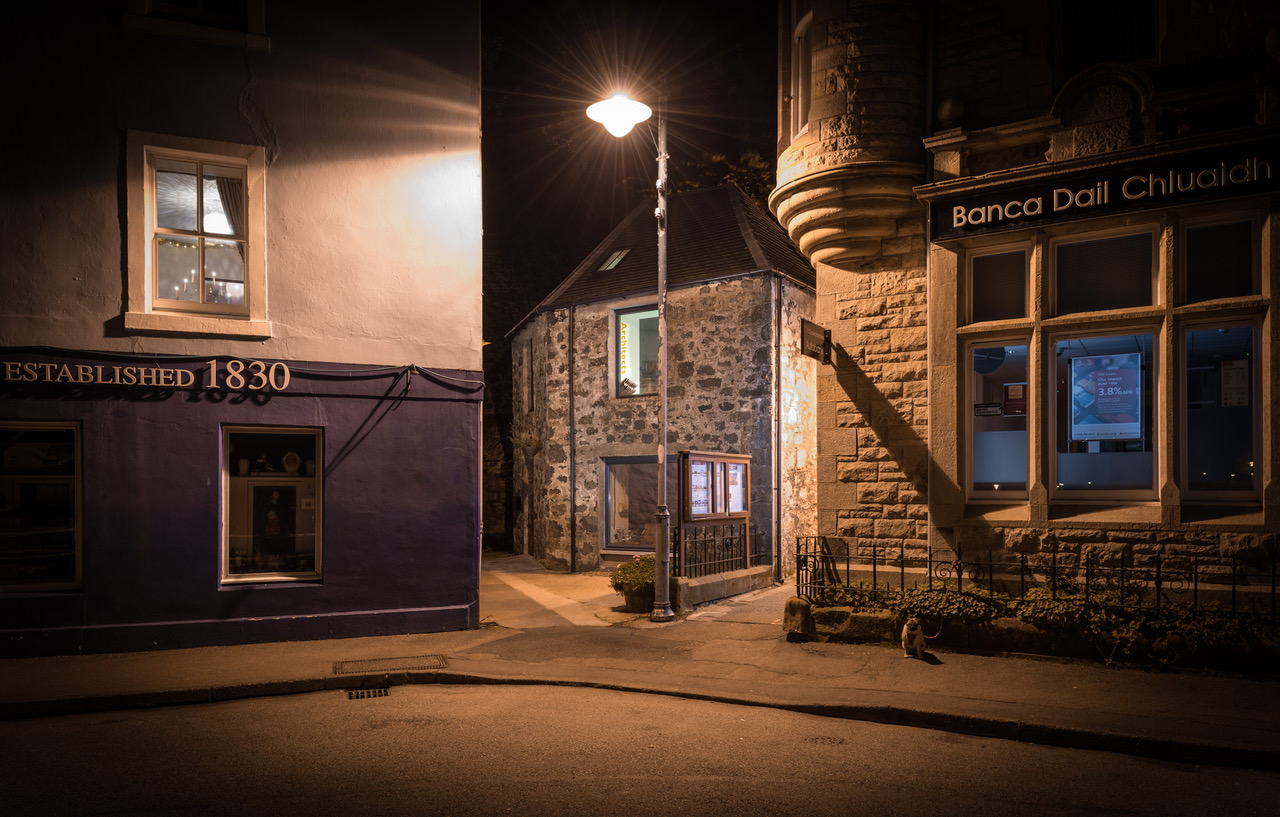 Photo credit - Johnny Barrington.