Thorne Wyness refurbished this small Victorian cottage for the holiday let market in 2016. The interior and furnishings were put together on a tight budget using up-cycled furniture obtained on Mull from Island Castaways. The style is bright and airy and is an eclectic mix of 20th century finds styled in a modern and minimal way to create a quirky boutique interior.
To see more and to book this cottage visit Isle of Mull Cottages.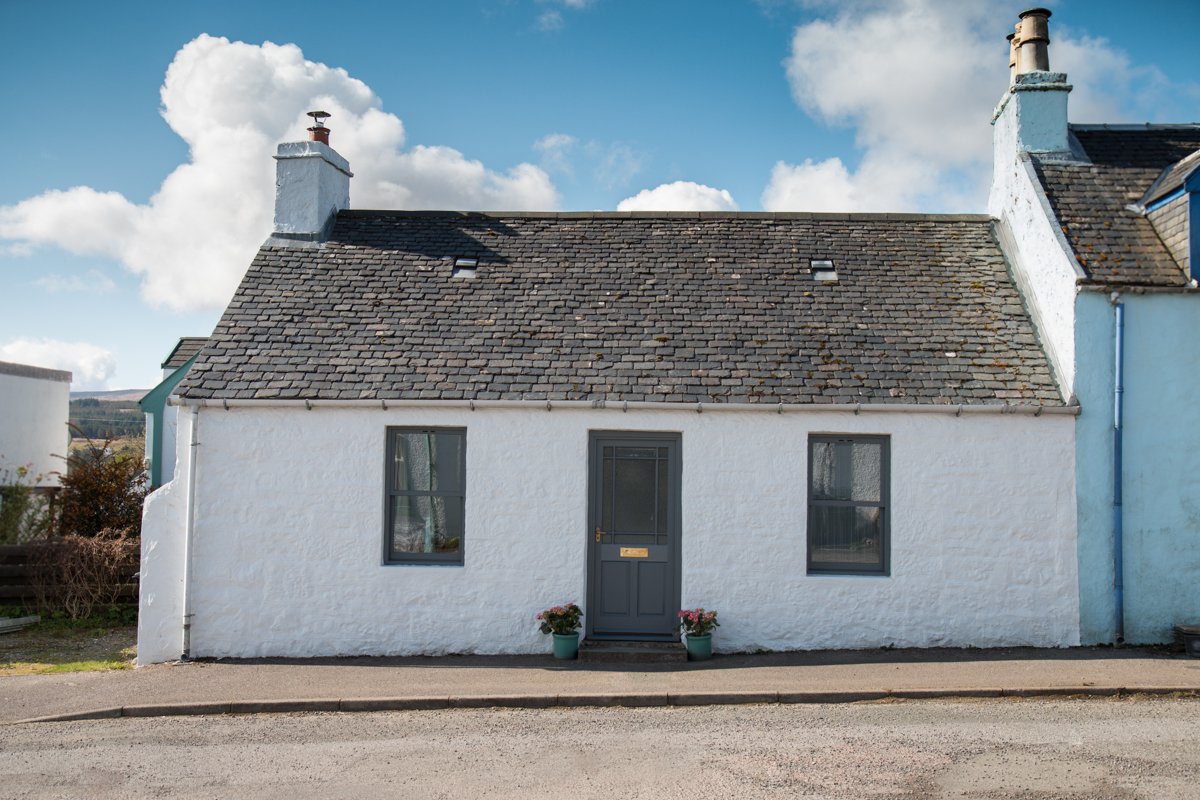 The house is a traditional victorian stone cottage and we focussed on this in the refurbishment, keeping the exterior and the interior light and simple.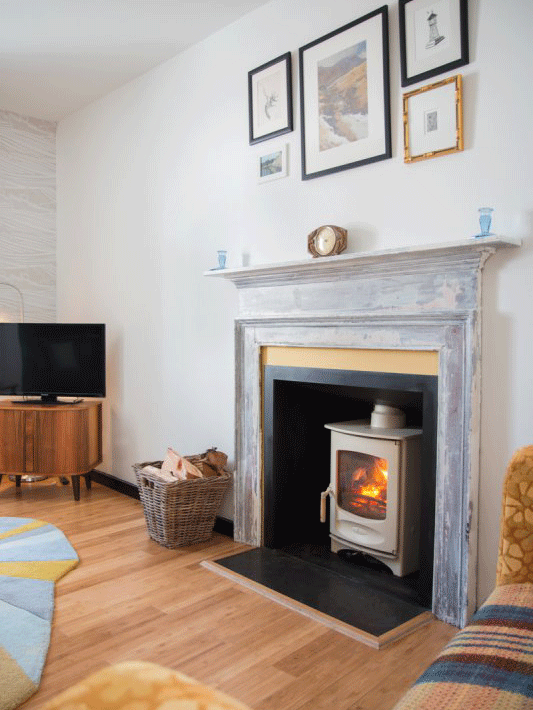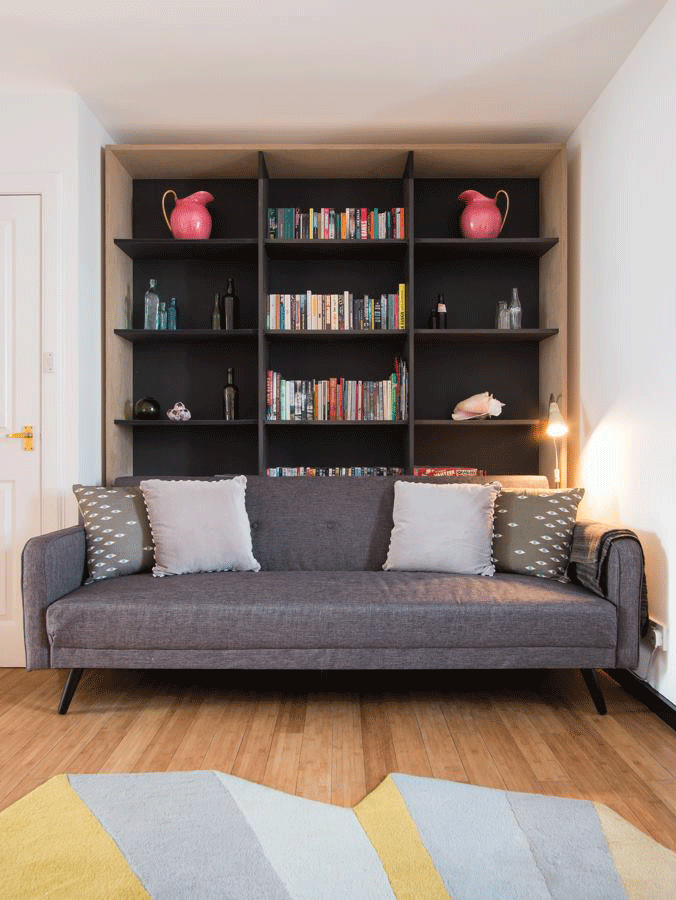 The living room shelving wall designed and built by Thorne Wyness in birch ply pulls forward to create a sleeping area behind. A stainless steel kitchen was adopted off the open plan living area to give a clean art deco feel.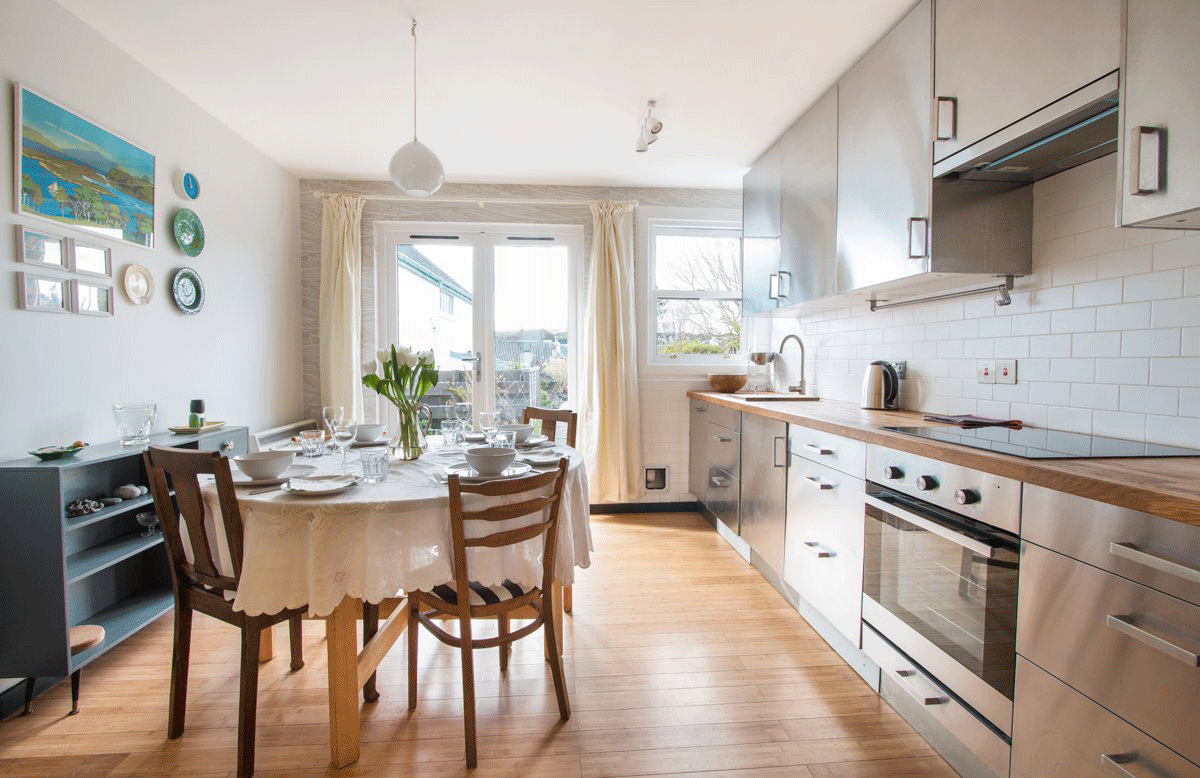 Up-cycled furniture is mixed with new to create a quirky interior. Furnishings are minimal and the soft North light is accentuated with the use of light curtains.