Quinish House is located within a small estate to the north-west of Dervaig, on the Isle of Mull. Over the years, the house suffered several unsympathetic alterations. The main entrance porch had been demolished, and the house had turned its back on its neglected courtyard. Our brief was to reinstate the Porch, to create a formal entrance; and to carry out repairs to the single storey buildings surrounding the courtyard, to provide access from the house to a sheltered and serene outside space, which brings natural light into the circulation spaces of the main house.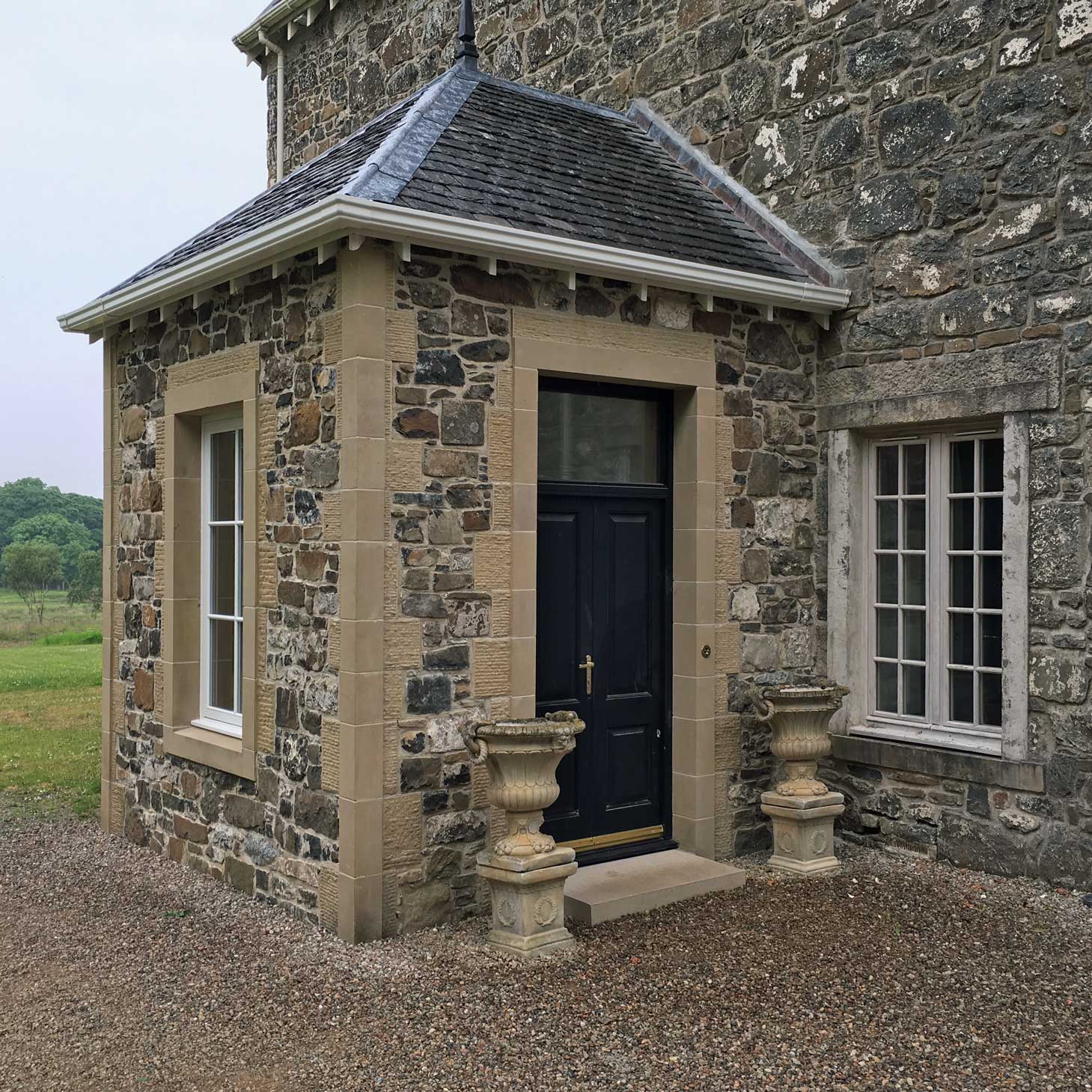 Design
We carefully considered the proportions and composition of the new porch to be in keeping with the house. Traditional materials and techniques were used to create a breathable construction to ensure that the new porch would not cause problems with the existing house. Detailed drawings were prepared for the stonemasons and joiners to work from.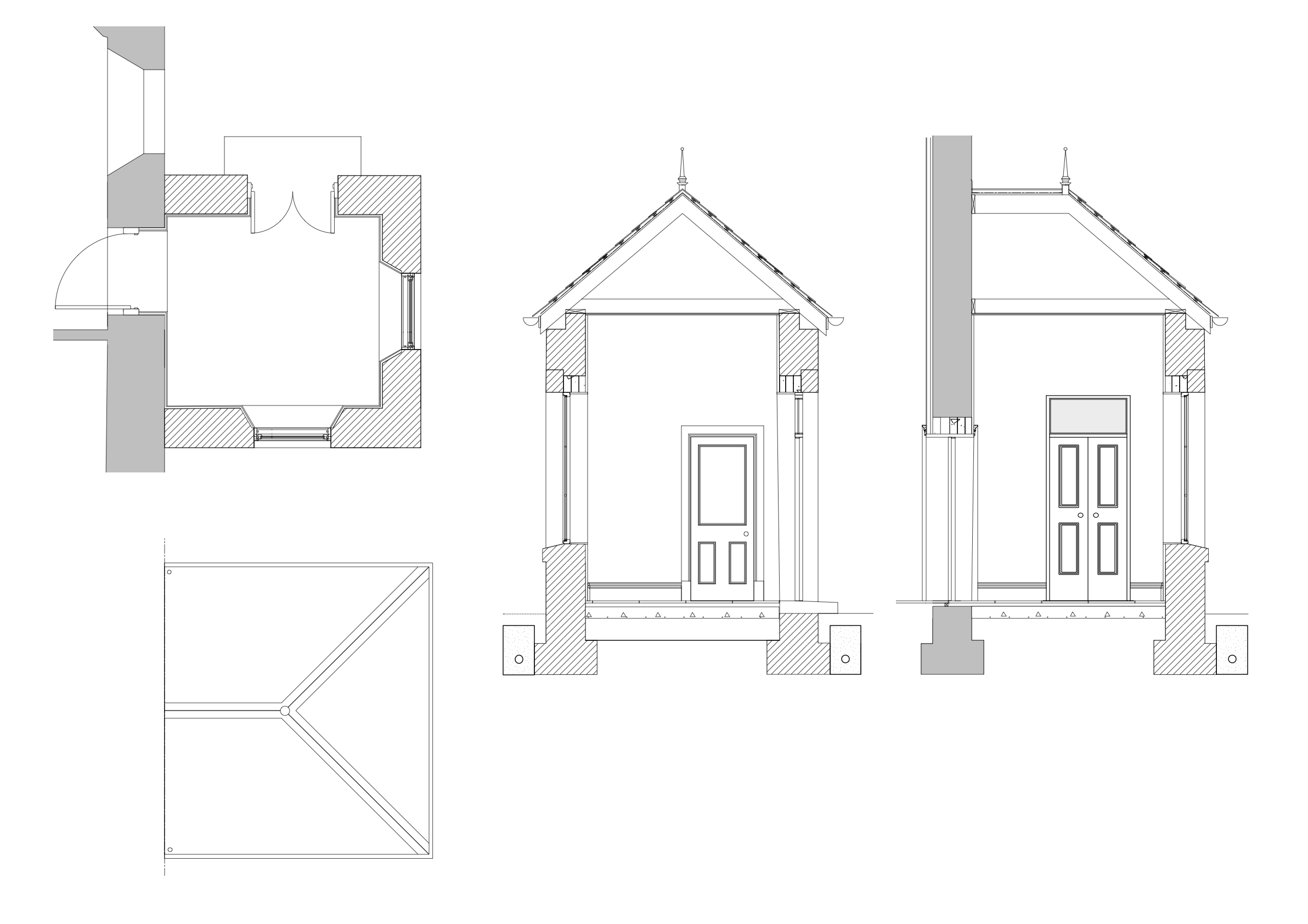 Construction
We worked with skilled craftsmen: stonemasons from Rowan Stoneworks, who have recreated the sandstone of the original house expertly and joiner Gus Robertson, who completed the joinery and general building work. The finished porch looks like it has always been part of the house.