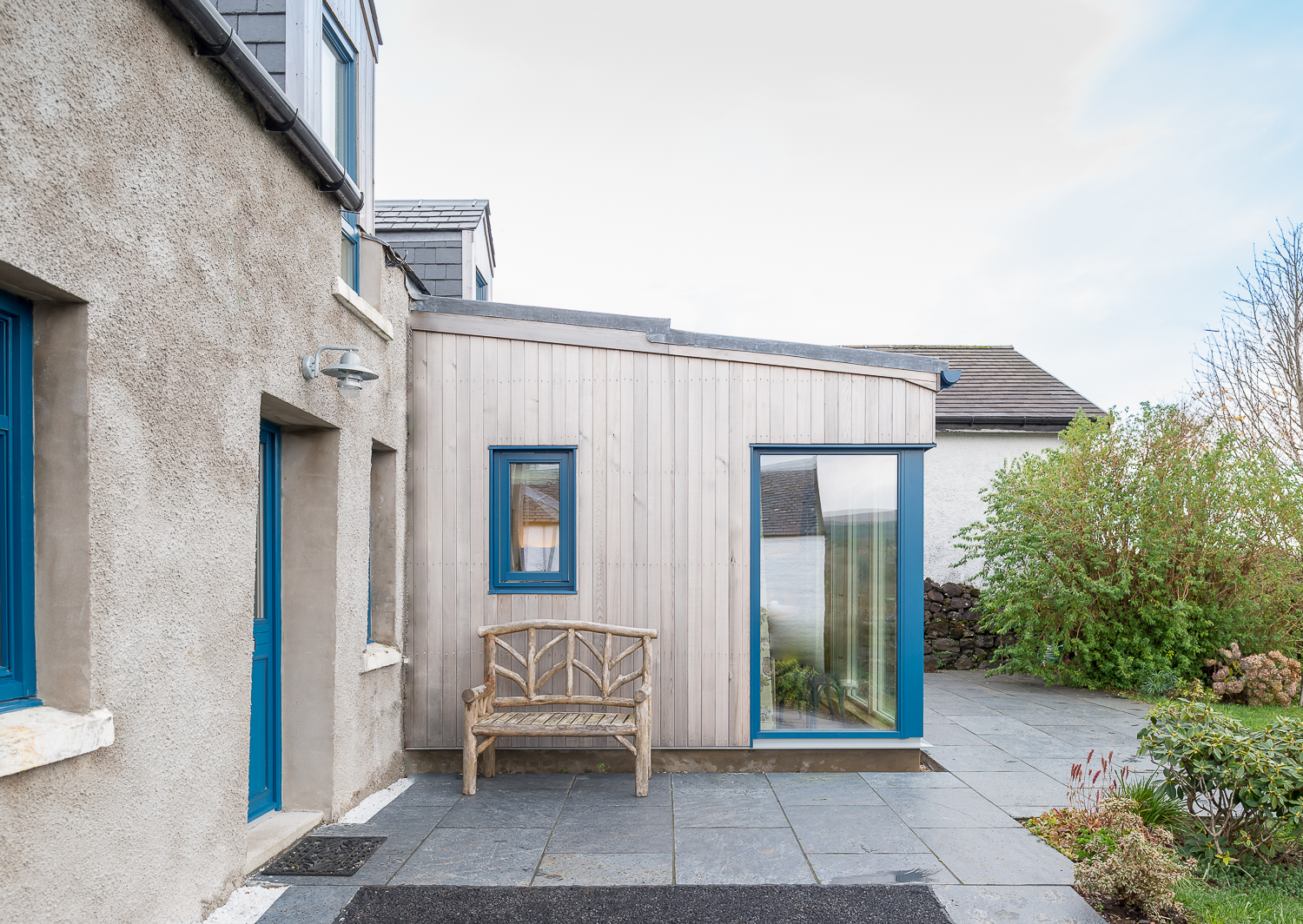 This property, which lies within the Conservation Area of Tobermory, is a traditional storey-and-a-half house built before 1877 with a later conservatory to the south-east elevation. Our client wanted to make the sunroom extension more generous and contemporary, and at the same time make alterations to the windows of the first floor to rationalise the elevation, to allow better daylighting.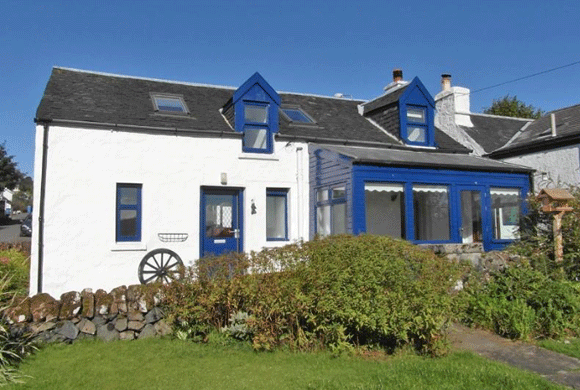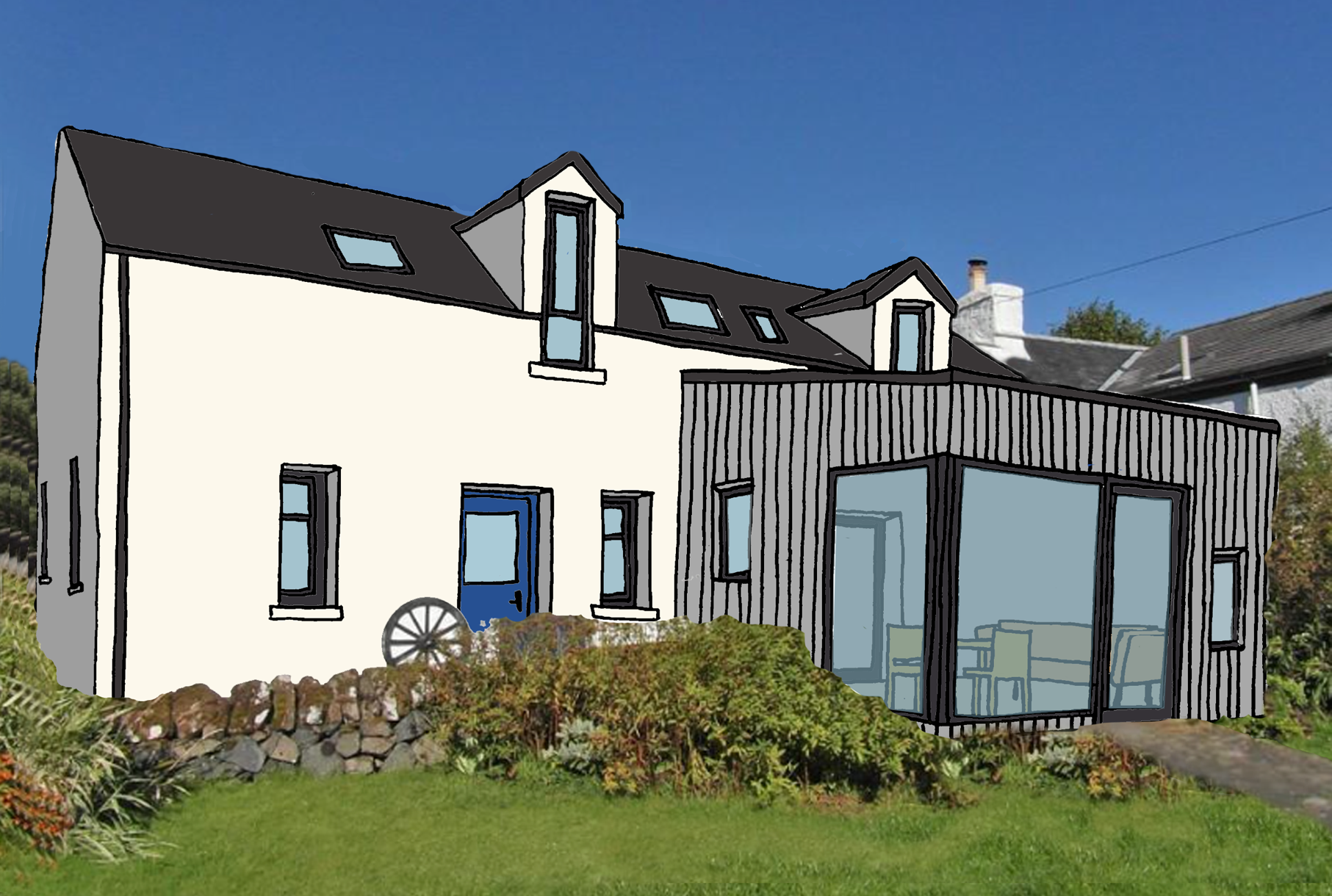 The existing sunroom has been demolished and replaced by a larger extension to maximise the living space. In the main house to improve natural day lighting, a new roof window is also installed over the staircase, and dormers modified so that they match.
The southwest and southeast elevations of the new dining sunroom have enlarged windows and are clad with natural larch, while the northeast elevation is finished with painted white render. The roof is lead, and the windows and entrance door are triple glazed with corner glazing making the most of the view and adding to the sunroom's contemporary feel.