Currently at the concept design stage, this proposal is for a new shore facilities building at Ulva Ferry on the Isle of Mull. Providing shelter and services at the point where the ferry departs for the island of Ulva.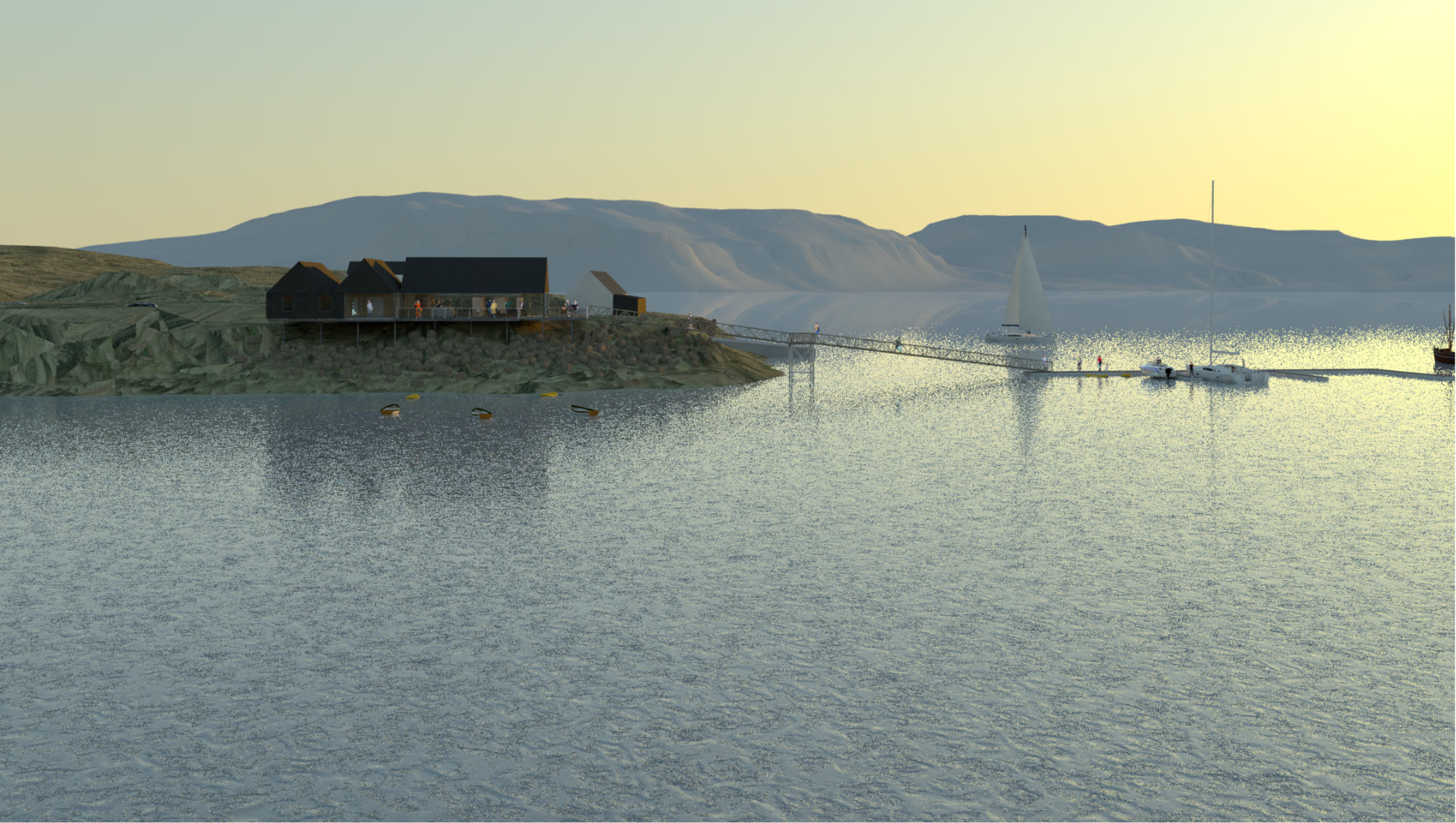 As befits a new public building in a National Scenic Area, we have proposed a high quality design, that is sensitive to the local vernacular massing but with a more modern approach to facade treatments and materials.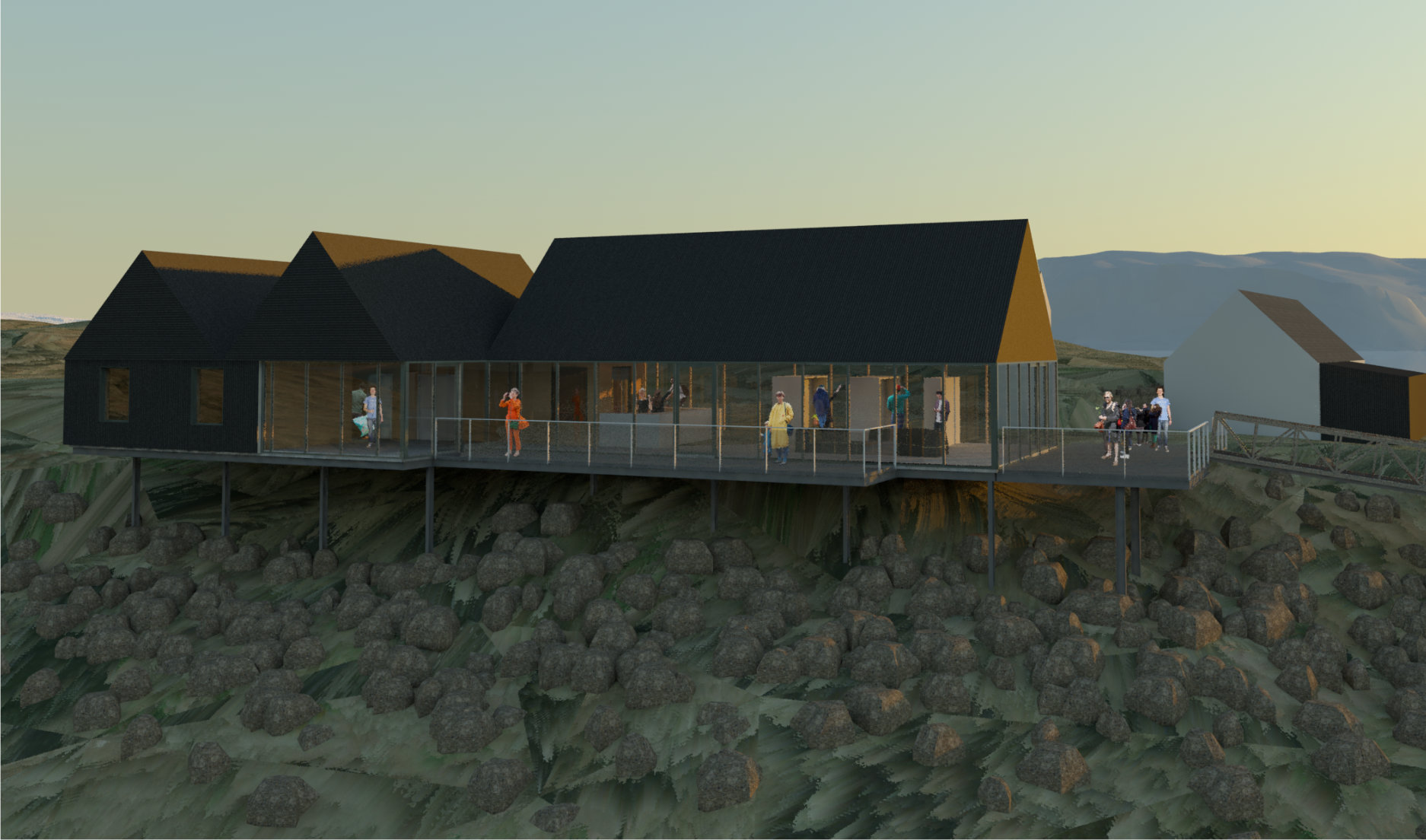 In common with many other buildings that are near to the water, the best way to deal with the undulating ground of the foreshore is a lightweight building on point foundations. This is another reason to choose lightweight cladding materials such as timber and profiled metal cladding.