Along with some other practices, we were recently asked to put forward a proposal for a new housing and community development in Lochaline. A detailled feasibility study conducted by the development company had indicated two sites.
Masterplan
At present a path over the hill leads from the shop and Community bus into the school. Our proposal diverted this path to create a pleasant pedestrian footpath from the new housing site, past the school and play park, to the shop and proposed community centre, avoiding the fast moving traffic on the road to Fort William.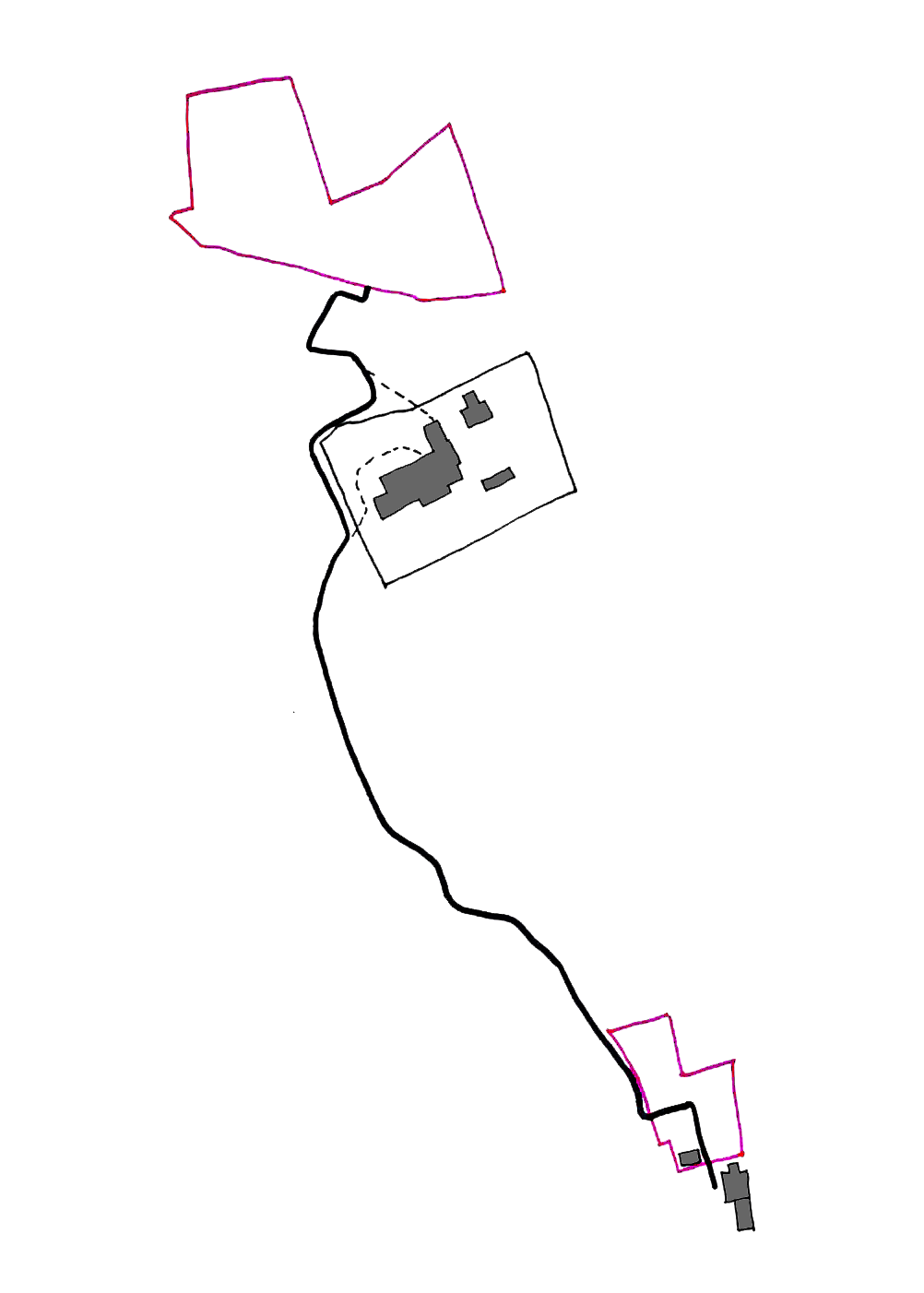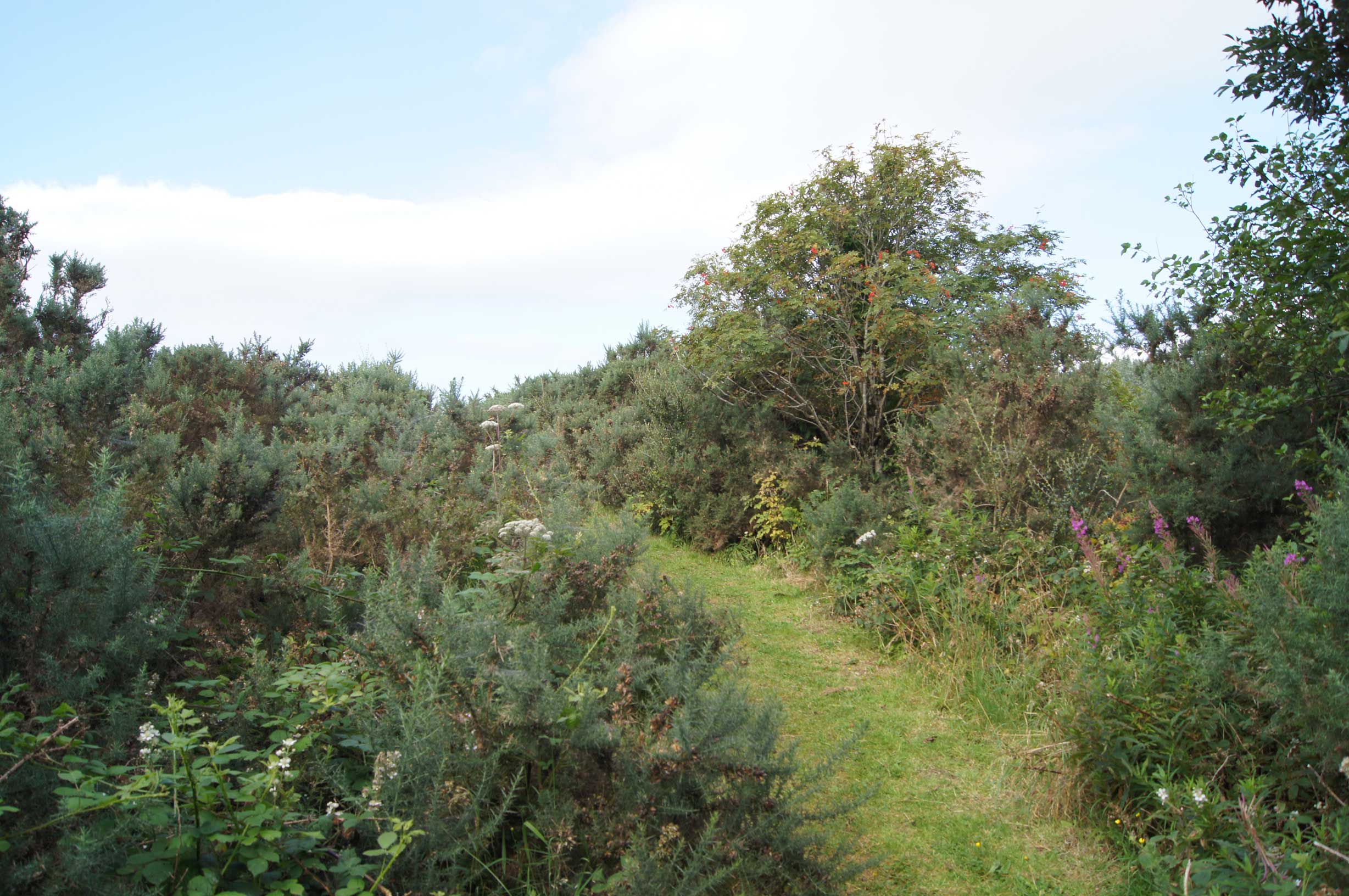 Housing Site
The brief asked for 3no. three-bedroom houses, 3no. two-bedroom houses, and two serviced plots on a site opposite existing housing and the School and Play ground. We proposed low-energy, terraced houses following the contours of the site, and set back to avoid the shading of the protective screen of established deciduous trees. Families would benefit from large, sunny, south facing gardens, while ground water would run naturally towards a redirected stream at the bottom of the site.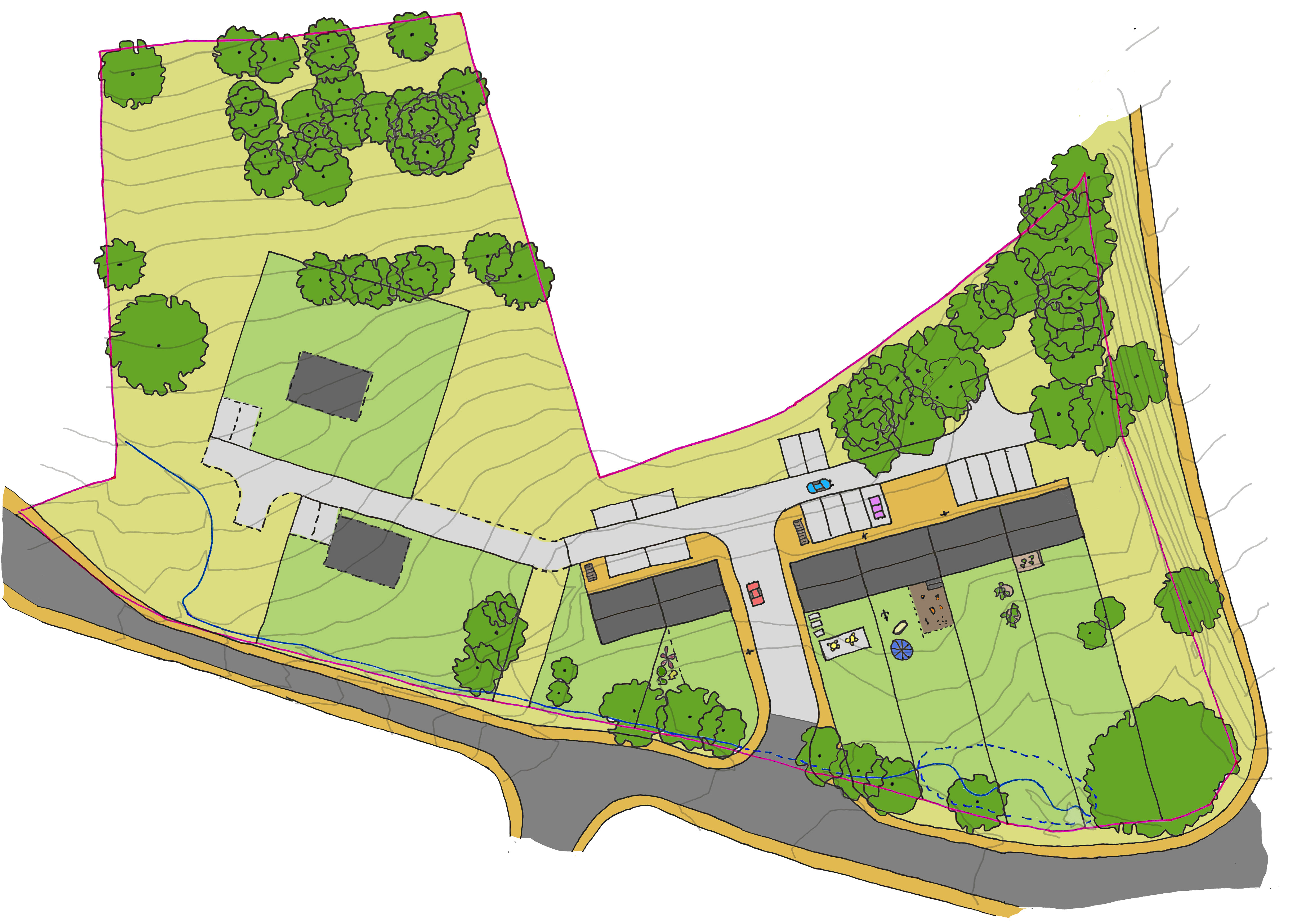 Community Green Site
Our proposal winds the pathway from the new and existing housing and school, past the proposed sheltered housing, through the Community Green and event space, and on to link with the proposed community centre and the local shop. The sheltered housing has views across the community green, and out to Loch Aline. Buildings would be orientated with the view and passive solar gains as a priority. The community centre faces both the main road and the community green, to give the building presence and to give a focus to the new outdoor space.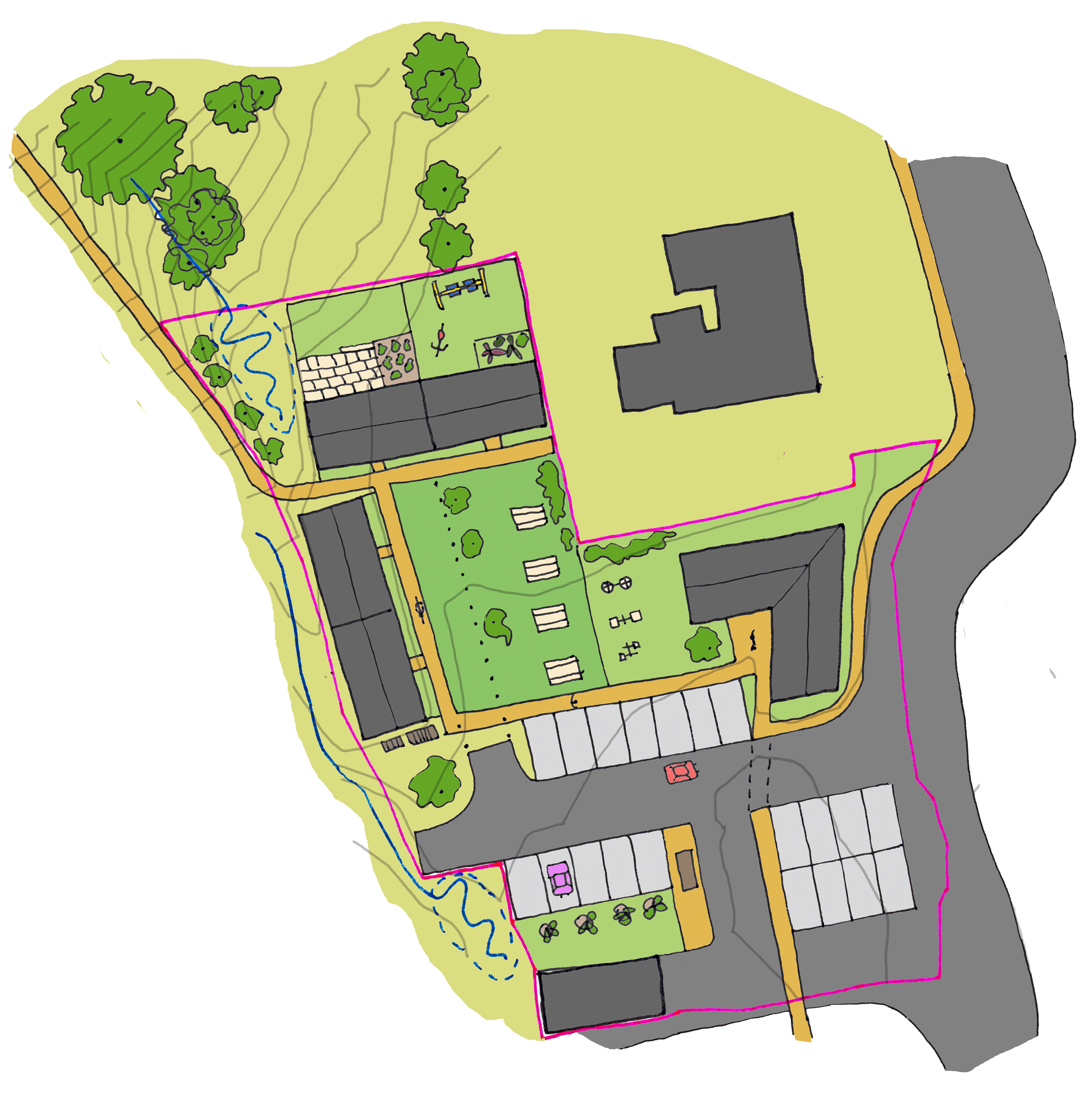 A second option proposes an extended community green as parking requirement is moved to behind the community owned pumps, relocated to make them more visible and draw in more custom. (In a straw pole 58/65 Mull residents didn't know there was fuel available in Lochaline.)