Qualifications
Bartlett School of Architecture, UCL. Certificate in Professional Practice and Management in Architecture, RIBA Part III.
Bartlett school of architecture. Masters in Architecture.
Bartlett school of architecture. Diploma in Architecture.
Mackintosh school of Architecture. Degree in Architecture (equivalent).
STCW 95 Regulation VI, Section A-VI/1, Paragraph 2.1.1
Memberships
ARB registered
Summary of experience
Here is a list of the projects that form Will's experience prior to starting Thorne Wyness with Jenny. Click the links to view more about these projects:
An innovative Skyscraper in the City of London. I worked on this project from the end of the outline design phase through until the job was on site. I was responsible for the fire escape strategy, building services, coordinating the landscape design and detailed design of various parts of the galleria area. My colleague Dirk and I were instrumental in introducing the use of BIM modelling to RSHP on this project which we used to generate working drawings and coordinate with consultants using 3D data. I was the primary representative for RSHP on site dealing with contractors, specialist engineers and the clients project managers until the project was put on hold by the financial crisis.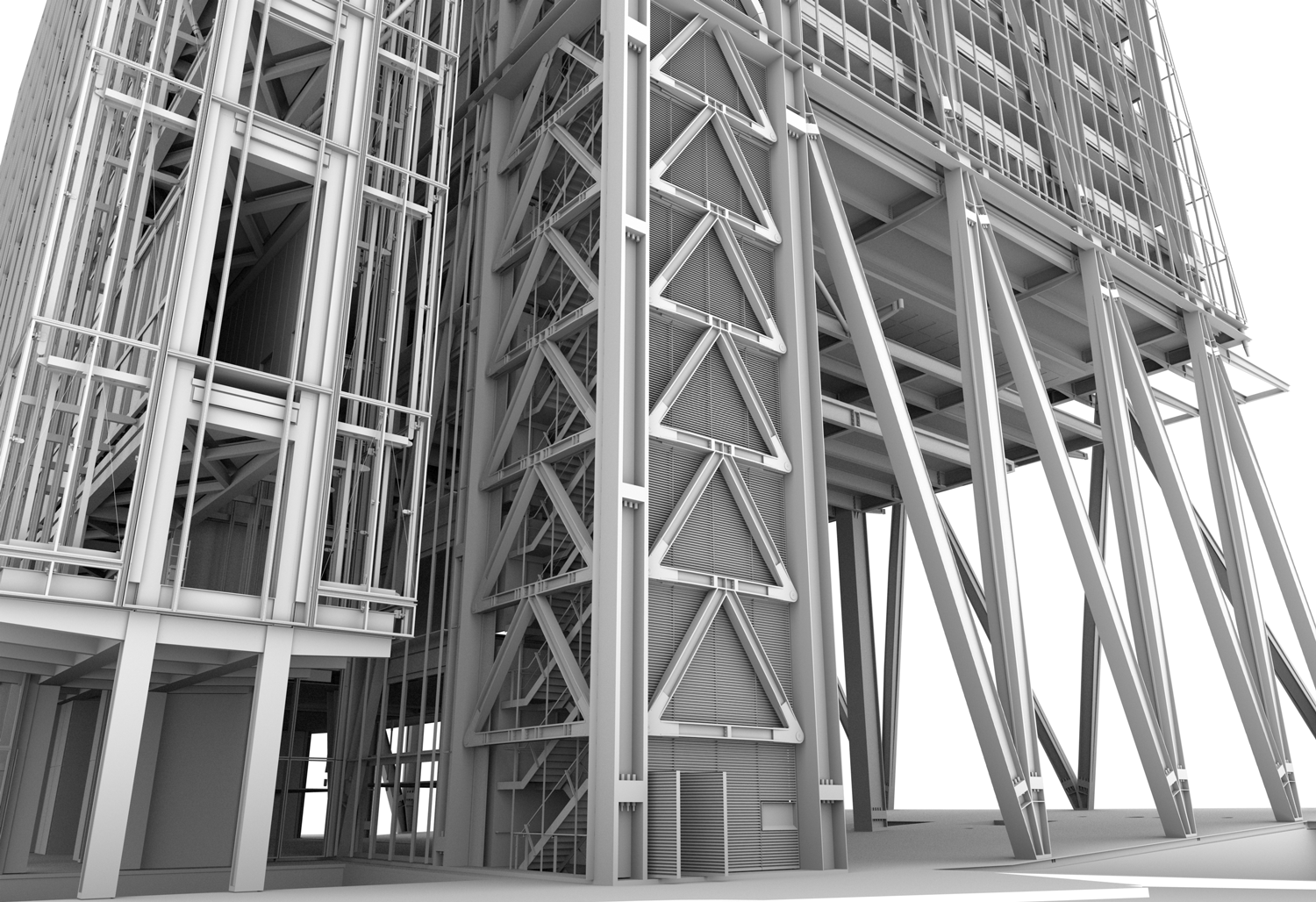 A new cancer treatment centre on the campus of Guys and St Thomas hospital, London. I was involved at the competition stage. We were told by the client that the drawing partly shown below was, along with a visualisation by my colleague Abigail, instrumental in winning the competition for RSHP.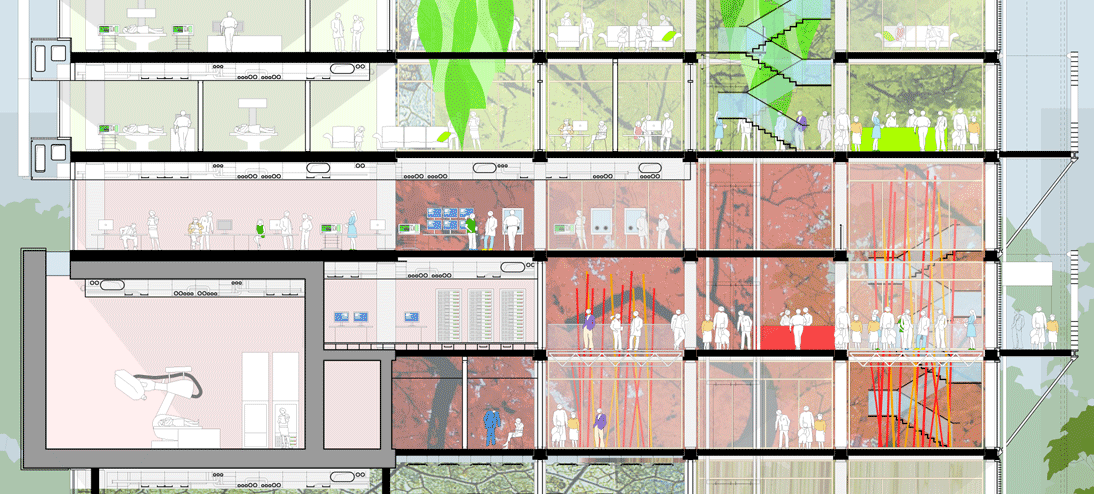 A competition to design a mixed use building containing a court house, offices and a fruit and veg Market.
Schiltigheim Competition
A competition to design a masterplan and mixed use scheme for a vacant site in a suburb of Strasbourg.
Masterplan for the area between Capodichino international airport and the metro station serving the airport.
Masterplan for area surrounding Santa Maria Del Pianto metro station in Naples
Brescia Masterplan
Masterplan for a new mixed use quarter for the city of Brescia in Lombardy.
La Muratella
Masterplan and outline design for a mixed use development outside Rome.
Detail design of the second satellite terminal building at Heathrow Terminal 5.
A sustainable nursery school.
A major new terminal building for Heathrow Airport. I was responsible for coordinating the engineering design of the complicated network of below ground tunnels and pipes that serve an airport terminal. By collaborating with the large and diverse specialist engineering team and developing an understanding of the constraints affecting structures as large as railway tunnels down to a vacuum tube aircraft part delivery systems, I was able to reorganise the network of tunnels such that we saved the client £40,000,000 in excavation costs. I learnt a huge amount working on this project it gave me an amazing insight into every aspect of construction. I am very grateful to my colleagues at RSH-P for the way they gave me ownership of an important part of this job and allowed me to develop an understanding of the problems and solve them on my own terms.
The National Assembly for Wales is the home of the Welsh assembly. It was designed to be the worlds first zero carbon parliament building.
Collaboration with an artist to install a welcome sculpture inspired by local fishing traditions.
Collaboration with an artist to install a wind powered light sculpture.
Refurbishment and new build social housing for the London Borough of Lambeth.
Refurbishment and new build social housing for the London Borough of Lambeth.
Collaboration with artists and graphic designers to install sculptures, murals, exhibits and new way-finding.
Knowsley Road, Liverpool
A private house in Liverpool.
A private house in London.